AN EXCLUSIVE AND DISCRETE BED AND BREAKFAST WITH GARDEN IN BORDEAUX
Bordeaux Wine Lodge is a place where you can simply take the time to daydream but mostly an ideal spot for visiting the attractive city of Bordeaux, listed by UNESCO World heritage of 18th century, its exceptional architectural heritage and history of the Bordeaux Wine region.
Your host Beatrice, will welcome you with great pleasure to her old renovated house, of 19th century, completed built of cut and quarried stone. Get immersed and enjoy the magnetic attraction and charm of Beatrice's house, located at the heart of the welcoming historic district of Saint Genes.
Besides, « Bordeaux Wine Lodge » allows you to discover the city of Bordeaux by foot while providing an oasis of calm during the evenings. And finally, hospitality and friendliness is a fully reflection of the spirit and intent of the Bed and Breakfast « Bordeaux Wine Lodge » in order to offer you a memorable stay.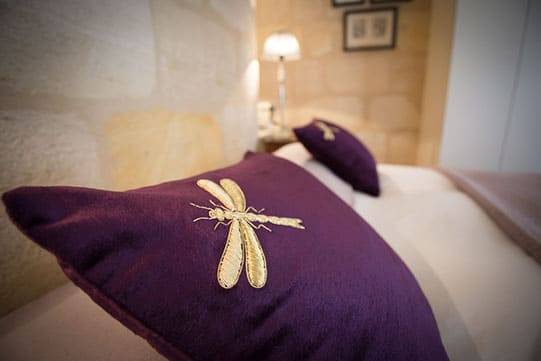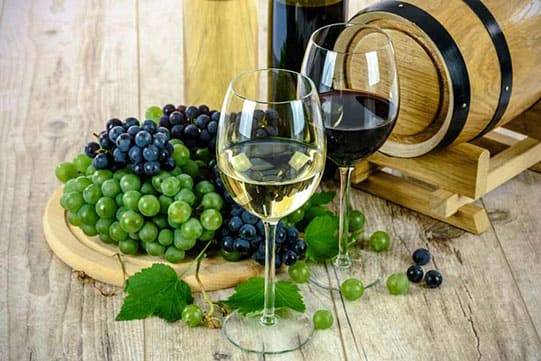 An experience revealing the secret of great wines of Bordeaux.
Bordeaux Wine Lodge, at the doors of the city, a gateway to the vineyards, invites you to discover terroirs of character, benchmark vineyards.
ON THE "ROUTE DES VINS" OF BORDEAUX
BORDEAUX WINE LODGE, WHO ARE WE ?
Beatrice welcomes you in her charming home dressed stone, with architecture from Bordeaux at the end of the 19th century, located in the heart of « Saint Genes » district where are built some elegant homes of Classical Age.
This charming Bed and Breakfast is the best place to discover the beautiful city of Bordeaux, listed as UNESCO World Heritage Site, its historic districts and the most important monuments in a few minutes walk. Then, you will find a calm environment at night.
At the end of a day full discoveries, walks in Bordeaux's cobblestone streets, a visit of vineyard and its chateaux, you will appreciate the comfort and the tranquillity of the bedroom.
Hospitality and warmth reflect the spirit of the Bed and Breakfast Bordeaux Wine Lodge in order to fulfil your stay.